Connecting to Trading Account
1. Connecting to your trading account and the start menu
When opening the application a window opens with trading server address and fields for entering the login and password of your account.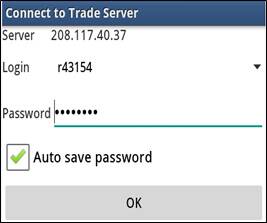 After entering the login and password (or choosing the earlier saved login from the list) "Quotes" window opens with quotations of the used instruments: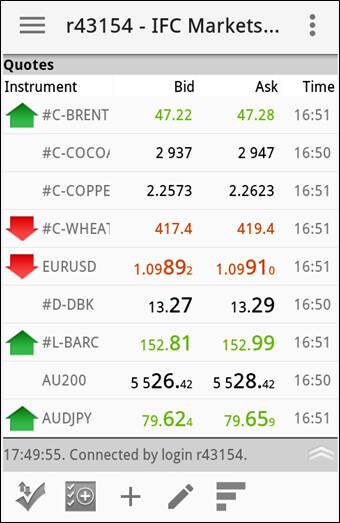 There are several functions in this window:
a) The upper left-hand corner opens the menu with 15 functions: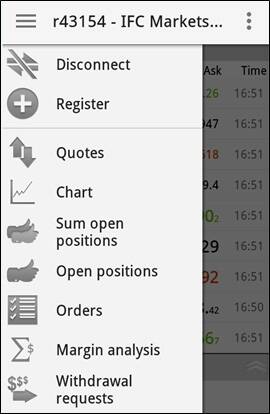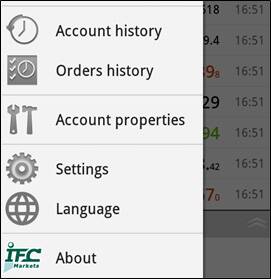 b) The upper right-hand corner opens additional menu for editing the list of used instruments and functions for making deals and settings orders: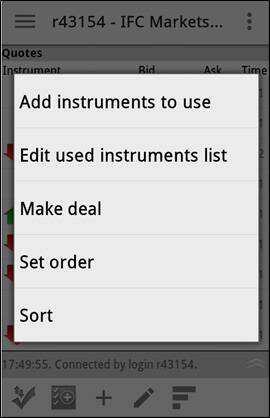 c)In the taskbar there are 5 buttons for the following options – making a deal, setting an order, searching for an instrument, editing and assortment of the used instruments.
For exiting the terminal you need to press "Back" on your hardware (generally it is located in the bottom left side and looks like an arc with an arrow) – a window requesting an exit confirmation will open:

2. Opening a new Demo account
By the "Registration" function of the main menu a window opens, where choosing the "Demo account" option you will be asked to set its parameters.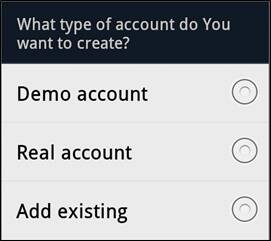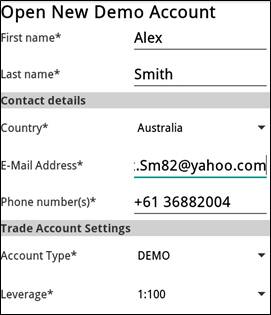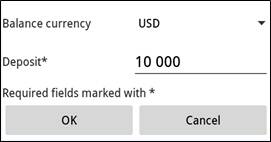 After setting all parameters press "OK" and the demo account will be created.
3. Opening a new Real account
Real account can be opened only from your Profile, so choosing "Real account" option the following window opens: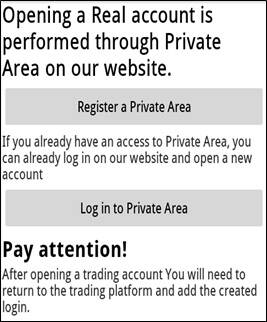 4. Adding the existing account
Adding the existing login (account) is performed by choosing "Add existing" option. Next, you will need to enter the login and password of your account.