To form the account history report for a given period of time, select the "Account History Report" function in the "View" tab of the terminal.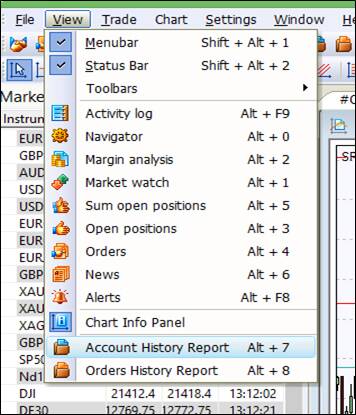 The "Account history filter" dialogue window will open. In this window, in the "Time interval" block, you can set a date range for the formation of a table of all trading and balance operations of the account for the set time range: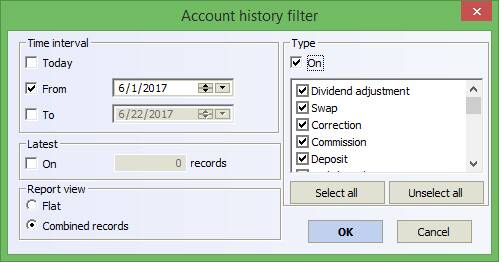 Additionally, you can do the following from this window:
In the section "Type", you can set the list of operations that will be included in the formed table of operations history (all operations by default) by activating the checkbox "On" and selecting the types of operations needed;
In the section "Latest", indicate the maximum number of the most recent displayed records;
In the section "Report view", choose one of the two types.
To form and display the account history table on your screen, press the "OK" button – the "Account History Report on…" window will open. When selecting the "Combined records" report type (by default), each position with its opening, closing and result will be displayed in one line: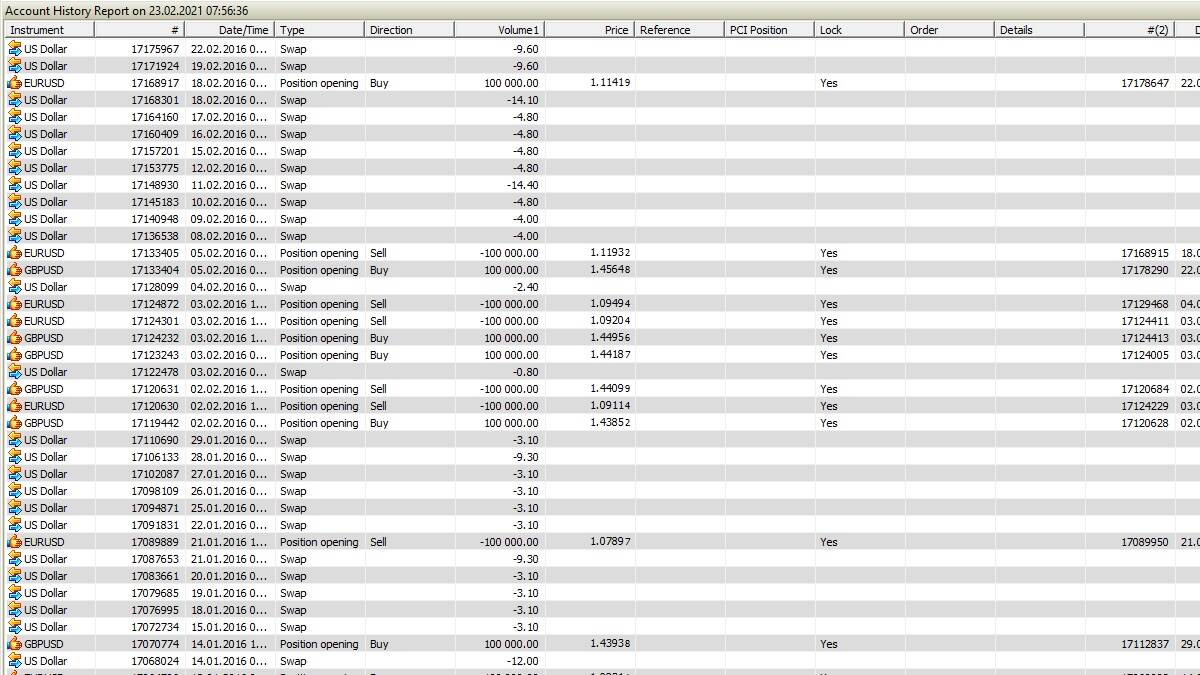 When selecting the "Flat" report type, the opening of a position, its closing and its result (crediting to the account balance) will be displayed in three separate lines:

Next, this table can be sorted by any column clicking on the name of that very column.
By right-clicking on the report window, you can call the context menu with five groups of useful functions:
Filtering and refreshing the report;
Calling transaction dialogs, orders and display of a chart, if the call of the menu was on the line of the corresponding financial instrument;
Printing with a preview;
Settings of the report table;
Exporting the report to a file with ".csv" extension.